Meet Ginger Korljan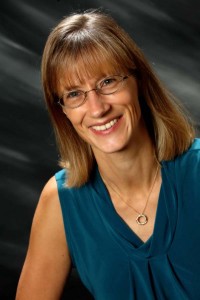 I have been interested in the career field since high school, when my favorite section of the newspaper was the classified section! Even as a young person, I loved asking people about their jobs and why they chose them. Every time I applied for a job, I went all-out to get it, and usually received an offer.
As a struggling math major in college, I visited the college career planning and placement office and took the Strong-Campbell Interest Inventory. While going over the results with the career counselor which indicated my strong interest in a helping profession, I said, "I want to do what you do." That day I changed my major to Psychology and decided to become a career counselor.
A required 4-year stint in the Army to meet the requirements of an ROTC scholarship further cemented my desire to pursue career counseling as many people I encountered complained constantly about their jobs, but rarely did anything about it. I would ask them, "If you are so discontented, why don't you find a job you would enjoy?" After completing military service, I entered graduate school, and in addition to receiving a Master of Counselor Education, completed an intensive internship with college career planning and placement office. I started a job search support group, administered career tests, conducted videotaped mock interviews, wrote résumés, and contributed to a monthly newsletter.
Since then, I have worked with hundreds of people, helping them every step of the way to pursue and obtain fulfilling jobs. Although I can write excellent résumés, I prefer to tackle the entire job selection and search process as a partner with my client. Here are some of my key strengths:
Self-Assessment and Career Selection
Skill, Interest, and Value Identification
Job Market Research and Occupational Outlook
Marketing Plan Development
Informational Interviewing
Networking Strategies
Résumé and Cover Letter Writing
Internet Job Search Research
Online Job Search Techniques
Interviewing Preparation and Salary Negotiation
I work with all my clients individually, and consider your job search to also be my own. I will apply the same proven strategies that have worked for me and my clients throughout the years. If you choose to work with me, you will have a partner totally committed to your success.
Affiliations and Credentials
I have helped many people find the perfect career fit.
I can help you, too. Read about the packages we offer here.