---
Phone screening interviews are usually a necessary first step to graduate to an in-person interview with a hiring manager. How can you make sure you are selected to move on?
Be Prepared!
1. Have all information about the contact and position in front of you, water in case you have a dry throat, your calendar, questions you'd like to ask the company, and answers to questions you may be asked.
2. Pause when necessary between questions to give yourself time to prepare an answer. Rephrase the question if you need to.
3. Walk around, smile, use hand gestures, or whatever you can do to make you feel you are in the same room with the interviewer.
Read more...
---
---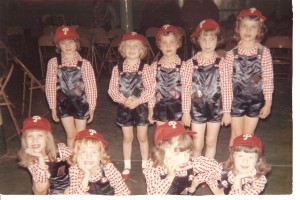 Where do you begin when asked that all-important question during  an interview? Let me share a recent experience that illustrates how  you might respond when it happens to you.
Recently I reconnected with a dance teacher I had not seen in 30 years; I found her daughter though a social networking site and she told me that her mother was still working in her dance studio in New Jersey at the age of 80! When I reached her by phone, she immediately asked "So tell me about yourself, how are you doing?"
I first felt at a loss for words; where should I begin?
Read more...
---